Want to sign up for Peer Mentoring? Find out how.
First semester, especially the first few weeks of university, can be very exciting, as well as daunting for new students. During this period, students can have a lot on their plates - from trivial things like understanding the class routine and finding the right buildings, to more serious concerns like grasping lecture content and coping with new environments. This can be especially overwhelming if you don't possess the right information about university life. In this regard, a peer mentor can significantly reduce the pressure by acting as a guide and a source of information.
Mentor to the rescue!
My experience as a mentee:
No matter how old we get, most of us will always have that feeling of anticipation and excitement on Orientation Day. In fact, for some of us, the feeling can be so intense that it takes us to the verge of almost skipping it! Although my Orientation Day was gloomy and cold due to the heavy rain, my day thankfully turned out to be amazing because our peer mentor created a cordial platform for our group of five so that we could go beyond mere greetings.
Now that I look back, I would have never taken a tour alone on that rainy day.
After playing a couple of mini ice-breaker games, our peer mentor showed us around the campus - the libraries, cafes, printing areas and the likes. Later, he advised us how we could develop better time management by not underestimating the study load, which was good to realise then rather than during exam week! For the next 8 weeks, we kept in touch regularly and at the end of our mentoring program, our mentor arranged for a lunch with us at Darling Harbour, where we all admitted to one thing: the mentoring program brought us a lot of positivity during the beginning of our new endeavour.
Why I chose to be a mentor:
Being a student myself, I know the struggles new students may face. Though different individuals will have different sets of problems, there will always be common issues that can be addressed on time if there is someone to show us the direction beforehand. Reflecting on my experience as a mentee, I have realised the importance of my mentor's contribution and I want to reciprocate it by facilitating the transition of new students, so that they have a better sense of belonging at the University of Sydney.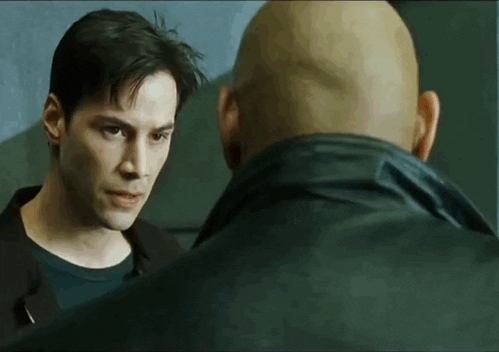 Mentor can support students' successful uni transition
Why you should become a mentor:
Apart from meeting new people and being a valuable part of students' transition into university life, you will also have the following benefits being a peer mentor:
Rewarding experience - By being a mentor, you will be the helping hand of others which will give you a sense of achievement and fulfilment.
Boost leadership skills - Giving advice and support to new students will help you learn effective ways of dealing with people and motivating them. In addition, it will help you become more tolerant and flexible.
Grow interpersonal skills - It will improve your ability to listen, understand and give clear answers and constructive feedback.
Enhance time management skills - Being a mentor will require you to be self-motivated, focused and a better organiser.
Increase self-esteem - Interacting with a group of mentees on a regular basis will enhance your self-confidence and the way you present yourself in front of the people.
Strengthen CV - It will enrich your resume and help you stand out to employers, as volunteering experiences and the above transferable skills are widely sought-after.
Mentors boost our confidence and bring positivity!
Take away message:
A peer mentor has the ability to foster optimism and university culture in new students. So if you are driven to make a positive difference in other's lives, then apply to be a peer mentor and spread a smile!
By
Anindita Roy Bannya
, current Master of Human Resource Management/Industrial Relations student and
Peer Mentor
at the
University of Sydney Business School
.